Chromebook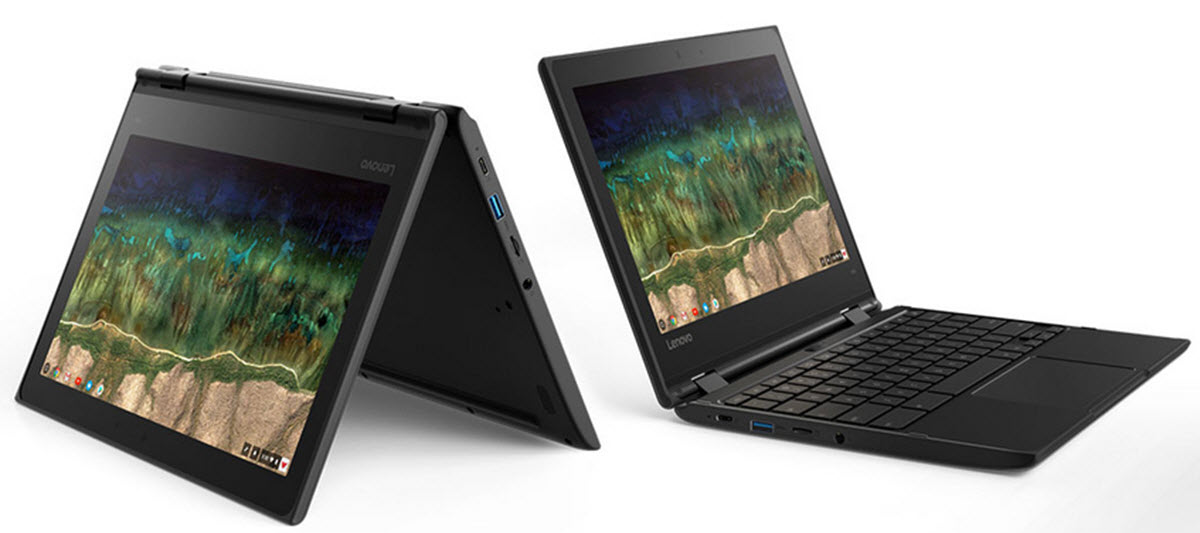 Chromebook was launched by Google in June 2011. Today, both a Chromebook laptop and a Chromebook tablet are available.
Chromebooks have become very popular school computers. In the United States, data from March 2018 showed that approximately 60% of the computers purchased by schools were Chromebooks. Chromebook is marketed as a low-cost computer, both when it comes to the purchase price and the cost of running it. No costly licenses for programs such as Windows, Windows Word or third-party Anti-virus applications are needed.
After launching Chromebook in 2011, Google placed nearly 27,000 Chromebooks in U.S. schools in 2012. This included computers that went to one-on-one programs, where each student is given their own Chromebook. By 2016, Chromebooks represented 58% of the 2.6 million mobile devices purchased by U.S. schools. Internationally, the number was even higher, with Chromebook accounting for approximately 64%.
Chromebooks run on the operating system Chrome OS, which is Linux-based. They rely heavily on the Google Chrome browser to carry out tasks and are intended to be used while connected to the internet and logged into a Gmail account, although they do work (with reduced capacity) in offline mode as well.
Instead of installing programs such as word processors on the computer, the user adds web apps from the Chrome Web Store. In lieu of having ample storage space on a hard drive or similar, the Chromebook stores most data in the cloud, and most apps are kept in the cloud as well.
The chromebook is not only good for school work. It can also handle most things that you do on a computer.  It allows you to write and read emails, pay the bills,  trade binary options, track your stock portfolio and a lot more. A cromebook is a good alternative for the entire family. Not just for your child.
Chromebook in offline mode
Chromebook users can access Google applications such as Google Drive, Gmail, Google Calendar, and Google Keep even in offline mode. Of course, it is not possible to do online updates, e.g. receive new emails, while in offline mode.
Chromebooks also come with certain programs that are functional even in offline mode, such as:
A document-viewer for PDF:s and Microsoft Office documents
A photo editor
The built-in local music-player
Google Play video content is available in offline mode using an extension to the Chrome browser.
Booting
Except for the first three Chromebooks, all Chromebooks boot with help of Coreboot.
Coreboot, formerly known as LinuxBIOS, is a lightweight fast-booting BIOS.
The operating system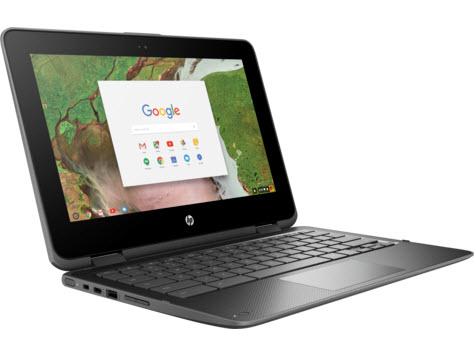 Chromebooks come with Google Chrome OS, an operating system using the Linux kernel.
Media player
A media player is included in all Chromebooks.
Web browser
Chromebooks come with the Google Chrome web browser already installed.
USB support
Utilizing a feature similar to plug-and-play, Chromebooks have support for many USB devices. This makes it possible to plug in devices such as computer mouse, webcam, flash drive, external keyboard, etc into the USB port of the Chromebook and run them right away.
Keyboard
Chromebooks have a specialized keyboard.
One of the special features are the buttons used for opening and controlling multiple browser windows.
Caps lock is activated by pressing Alt + search. The place where the Caps lock key is on a standard QWERTY keyboard is occupied by a Web search key on the Chromebook.
Chromebook and Android apps
All Chromebooks released since late 2017 can run Android apps.
Antivirus
According to Google, no third-party anti-virus software is needed for Chromebooks due to the built-in multi-layer security architecture.
Google Classroom
Google Classroom is an app designed for teachers. It serves as a hub for classroom activities, including classroom discussions, homework, communication with students and their parents, and attendance record keeping.
Google Classroom was launched in 2014.
Monitoring
The online and offline activities carried out on school-issued Chromebooks can be monitored by school officials using the pre-installed third-party software.
Manufacturers
The first Chromebooks for sale were made by Acer and Samsung. In early 2013, Lenovo, Hewlett Packard and Google itself entered the market.
What is Chromebook Pixel?
Chromebook Pixel is a high-spec Chromebook that costs more to buy than standard Chromebooks. It was launched in February 2013.
What is Chromebox?
Chromebox is a desktop version of Chromebook. It was introduced in May 2012.
What is Chromebase?
Chromebase is a desktop version of Chromebook. The first Chromebase was unveiled by LG in 2014. This computer is an all-in-one computer; the system's internal components are integrated into the display screen, so there is no computer tower.
What is Acer Chromebook 15?
Acer Chromebook 15 was the first Chromebook with an FHD 15.6-inch display. It was announced by Acer in early 2015.
What is Chromebook Tab 10?
Chromebook Tab 10 is the first Chromebook tablet. It was announced by Google in 2018. The display screen is 9.7 inches (resolution: 2048 x 1536) which is the same as for contemporary iPad tablets. A stylus is included, but no keyboard.